CREDIT & DEBIT CARD PROCESSING
Exclusively for tax offices
Developed Exclusively for Tax Offices
EPS has been offering credit and debit card processing for YEARS as another way for any size business to collect tax preparation fees and gain an edge over competitors. Designed specifically for tax offices, our payment processing program comes with no monthly fees outside tax season and no long-term contracts. If you're already processing with someone else, ask for a free statement analysis to see how we can save you money! We are confident we can beat your existing rate.
Payment PROCESSING OPTIONS
Accept credit and debit cards the way that works for your business.
At EPS, We've Made It Our Business to Help Your Business.
EPS President, Clark Gill
PROGRAM BENEFITS
Maximize your business by giving clients more options to pay your tax prep fees.
Fill out the form below and get more information on how ePay can help you this year!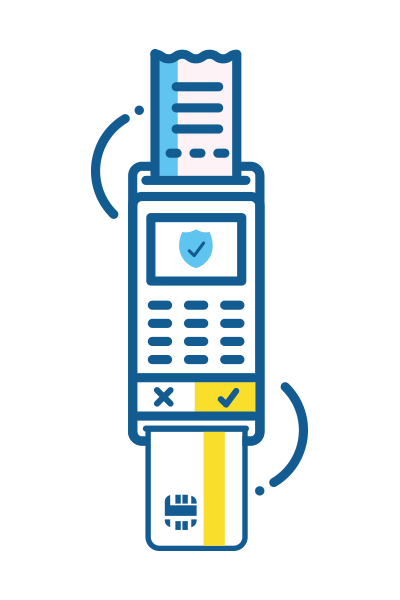 No Monthly Fee Program
No Long-Term Contracts
Rates Starting at 1.74%
No Hidden Fees
Desktop, Mobile, and Point of Sale Hardware Options
Year-Round Processing
Managed In-House
Get Started with ePay Today
Fill out this form for more information on ePay!
Please answer the questions below to help us give you the best service possible. Once you're done, click SUBMIT and one of our Merchant Sales Representatives will contact you as soon as they can.
Why Contactless Payments are in Demand
The COVID-19 pandemic has disrupted our normal routines and has made a significant impact on consumers' expectations and the way they interact with businesses.