What Our Customers Get
Growing your business often depends on staying competitive with tax offices in your market. Here's how we help promote your services.
Posters
Display posters within the office to keep our programs top of mind.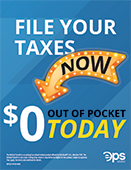 Banners
Large format banners let everyone know where they can get the Edge!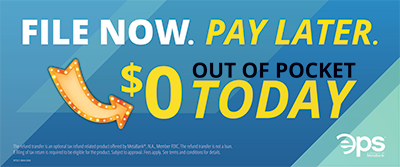 Digital Marketing
Our digital marketing tools are crucial to keep your business up to date in the information age.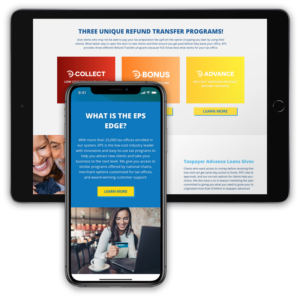 Direct Mail Postcards
Send information directly to your existing customer base via direct mail.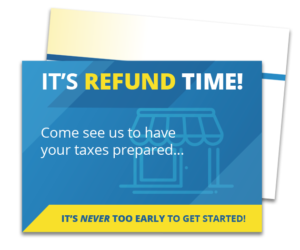 English & Spanish Ads
Available in both English and Spanish versions to ensure you reach everyone.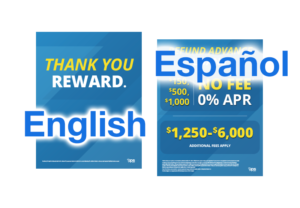 MAKE THIS YOUR BEST TAX SEASON EVER!
AWARD-WINNING CUSTOMER SERVICE
Live chat options
MARKETING SUPPORT
Promotional tools
BUSINESS REPORTING
Keep track of transactions