Get The Edge to Power Your Business
Join Our More Than 30,000 Independent Tax Offices
2022 Tax Season Enrollment is Open!
At EPS, you really can have it all. An industry leader in tax-related financial products, we pride ourselves on offering low cost refund transfer programs, tax refund advances, and tax office loans, as well as a credit and debit card processing program developed specifically for tax offices. EPS puts the ease in tax season by providing affordable, innovative, and customizable programs to help independent tax professionals manage and grow their business.
Are You Ready?
Take your tax office to the next level! It's simple, enroll with your tax software and fill out form. More details when you tap enroll.
Leading with CHOICE
More Options. Better Solutions. That's the EPS Edge.
THREE UNIQUE REFUND TRANSFER PROGRAMS1!
Give clients who may not be able to pay your tax preparation fee upfront the option of paying you later by using their refund. What better way to open the door to new clients and then ensure you get paid before they leave your office. EPS provides three different Refund Transfer programs because YOU know best what works for your tax office.
e-Pay: Debit and Credit Card Payment Processing Solutions for YOUR Tax Office
Our payment processing program comes with no monthly fees outside tax season, no long-term contracts, and year-round processing. Give your clients more with these great benefits for you:
Processing rates starting as low as 1.74%
No hidden fees
Programs for ALL business sizes
Programs managed in-house
An Educated Customer is an EPS Customer
The differences between our three programs has made us an industry leader. This is because we are the bank that allows you you to enroll with the features that serve your unique independent tax office needs. Above all, here's where we excel:
Low-cost leader
More options
Originated over $2B in Taxpayer Advances
Customized Merchant Service Options
Taxpayer Advance Loans3 Give Clients Flexibility
Clients who want access to money before receiving their refund can apply for an advance loan and could get same-day access to funds6. Our loan structure raises the bar on approvals, and our no-cost options2 for clients help you stay competitive with national chains.
We also believe in keeping the cost low to you, which is why we have a no in-season marketing fee option5,6 for tax professionals. We're so committed to giving you what you need to grow your business that our programs have originated more than $2 billion in taxpayer advance loans!
Pre-Acknowledgement fee4 applies.
CLIENTS CHOOSE HOW THEY WANT TO RECEIVE THEIR FUNDS
Tax Office Loans7 to Get You Started and More!
We know how much goes into getting your office ready for tax season. That's why we provide cash flow assistance to qualified tax preparers to help you get started. We offer pre-season office start-up loans, in-season fee advances, software purchase assistance, and a loyalty program to reward your customers.
With more than 30,000 tax offices enrolled in our system, we are the low-cost industry leader with innovative and easy-to-use tax programs to help you attract new clients and take your business to the next level. We give you access to programs to be competitive in your market, merchant options customized for tax offices, and award-winning customer support.
Tax Office Support at ALL Levels
US-BASED CUSTOMER SUPPORT
English and Spanish live chat options
MARKETING SUPPORT
Marketing materials to promote your office
BUSINESS REPORTING
Keep track of transactions
Software Partners Make it Easy to Switch!
We're compatible with many leading tax software programs, making it easy to switch to us and get The Edge when it matters most. Check out our software partners and get started now! If you don't see your software on this list, give us a call. Our goal is to put the ease in your tax season with more options for doing business and serving clients.
The FasterMoney® Discover® Prepaid Card Saves You Time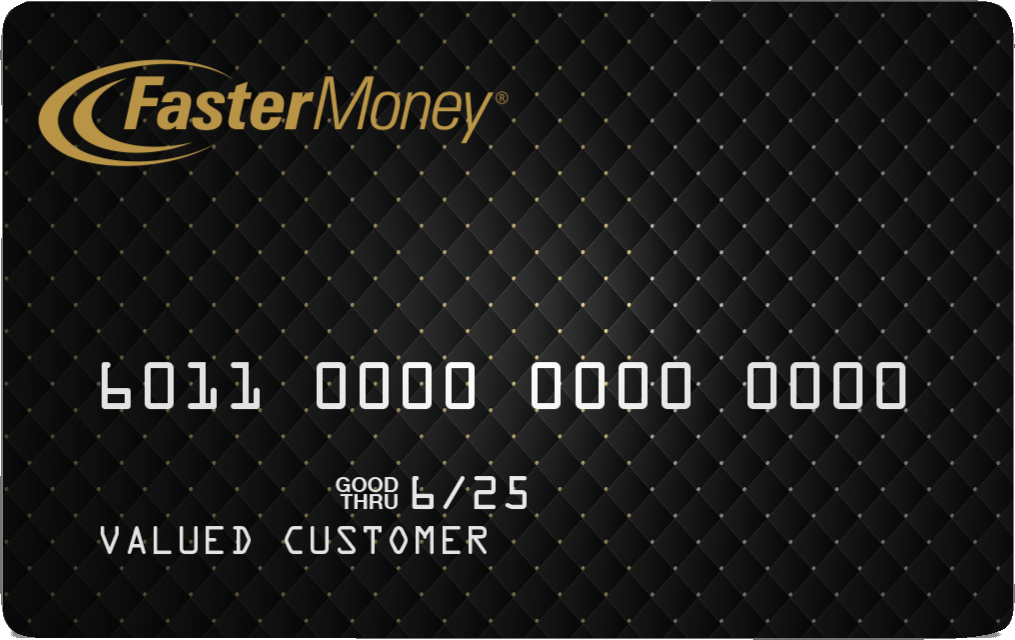 The FasterMoney® Discover® Prepaid Card8 is a great option for clients who don't have a traditional bank account in which to receive their tax refunds. They enjoy the speed of IRS direct deposit and and they don't have to come back to the office to pick up a check. Plus, you save the time and cost of printing a check, all while giving your clients a secure and easy way to access their refund.
"At EPS, We've Made It Our Business to Help Your Business."

EPS President, Clark Gill
1. The Refund Transfer is an optional tax refund-related product offered by Pathward®, Member FDIC. The Refund Transfer is not a loan. E-filing of tax return is required to be eligible for the product. Subject to approval. Fees apply. See terms and conditions for details.
2. Certain Refund Advance Loans are available at no cost to tax preparers and taxpayers, however other options include a marketing fee and consumer fee.
3.The Refund Advance is an optional tax-refund related loan provided by Pathward®, Member FDIC (it is not the actual tax refund) at participating locations. Program availability and loan amounts may vary based on state and software provider. The amount of the loan and applicable interest will be deducted from tax refunds and reduce the amount that is paid directly to the taxpayer. Fees for other optional products or product features may apply. Tax returns may be filed electronically without applying for this loan. Loans offered in amounts of $250 (where available), $500, or $1,000, 25%, 50%, or 75% of your expected tax refund from $250 – $6,000. When calculating the amount of your loan, the amount of your "expected" tax refund may be affected by any refundable tax credits. Loans in the amounts of $250, $500, and $1,000 have an Annual Percentage Rate (APR) of 0.00%. Loans in the amounts of 25%, 50% or 75% of your expected tax refund have an APR of 36.0% with a minimum loan of $1,250. For example, $2,500 loan representing 50% of expected refund borrowed over 29 day term, total amount payable in a single payment is $2,571.51 including interest. Availability is subject to satisfaction of identity verification, eligibility criteria, and underwriting standards.
4. Pre-Acknowledgement Loans (approved prior to IRS Acknowledgement) have a $75 Marketing Fee.
5. A marketing fee of $29.95 applies for every approved In-Season advance with e-Collect and e-Bonus programs or loans without a refund transfer. $0 marketing fees require e-Advance program or use of the FasterMoney® Discover® Prepaid Card for disbursement with e-Collect and e-Bonus.
6.$0 Marketing Fees require e-Advance program or use of the FasterMoney® Prepaid Card for disbursement. Additional marketing fee applies for every approved advance with e-Collect and e-Bonus programs or loans without a refund transfer. Availability and fees may vary by software.
7. Office loan availability dependent on ERO application approval and eligibility criteria. Terms and conditions apply.
8.The FasterMoney® Discover® Prepaid Card is issued by Pathward®, Member FDIC, pursuant to a license from Discover Network. Discover® and the Discover acceptance mark are service marks used by Pathward®, Member FDIC, under license from Discover Financial Services.
9. e-Bonus Terms: EPS will pay a $8 rebate for each funded check and direct deposit disbursement and $16 for each card disbursement. An additional rebate of $4 will be awarded for each additional funded deposit on any disbursement. Funding is defined as any taxpayer return funded by IRS or state that covers the entire e-Bonus product price of $39.95 (account set up fee) or subsequent $14 (additional deposit fee) and was funded between the start of eFile and April 30, 2023. The rebate will be sent to the tax professional via ACH between June 15-30, 2023. EPS reserves the right to withhold any rebate funding if the tax professional owes EPS money from duplicate checks, excessive loan loss, fraud, enrollment status, or other issues. Rebate availability varies by state and software.